Hi there everyone!
A while back I received a request on my etsy shop to make a dress from the 1995 version of Pride and Prejudice. It is Elizabeth Bennet's dress, seen a couple of times but the picture comes from the party at Lucas Lodge early in the film just after the regiment has been quartered at Meriton.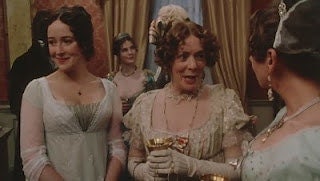 I was very excited to be asked because it happens to be one of my favorite dresses from Pride and Prejudice. Since the dress was for the summer she wanted brighter colors than the original; I was sent a Apple Green Charmeuse Satin for the base, and a pale purple/silver stretch chiffon knit for the overlay.
The result: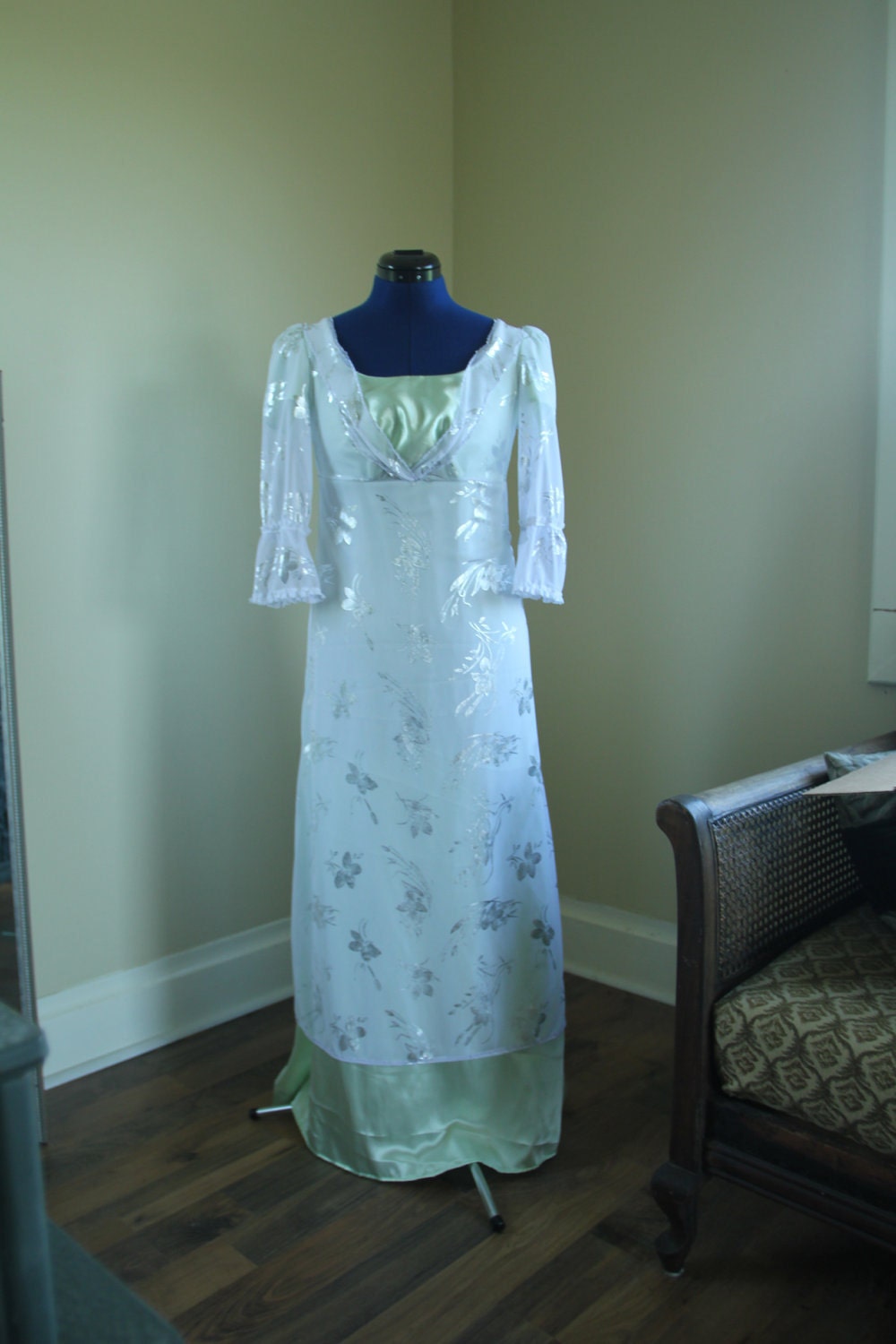 The dress has a very simple regency gown base with small capped sleeves. The overlay stops about mid-calf allowing the base dress so show at the bottom, the sleeves extend past the cap sleeves and reach to the elbow where it gathers and widens slightly; they were finished off with a delicate white lace at the elbow and on the bottom edge of the sleeves.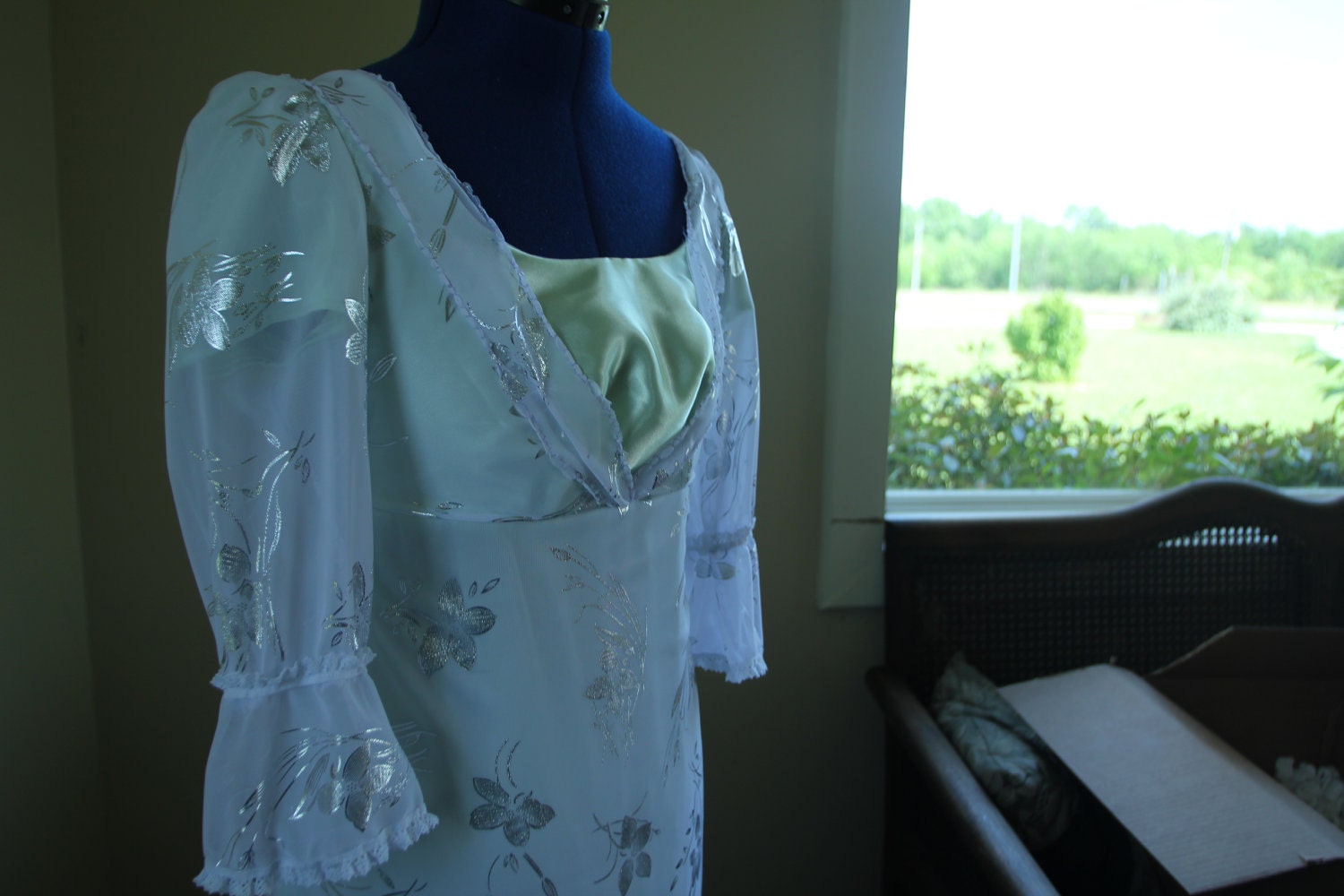 The original also had strips running along the v in the front, meeting at the back, then hanging down behind for a ways.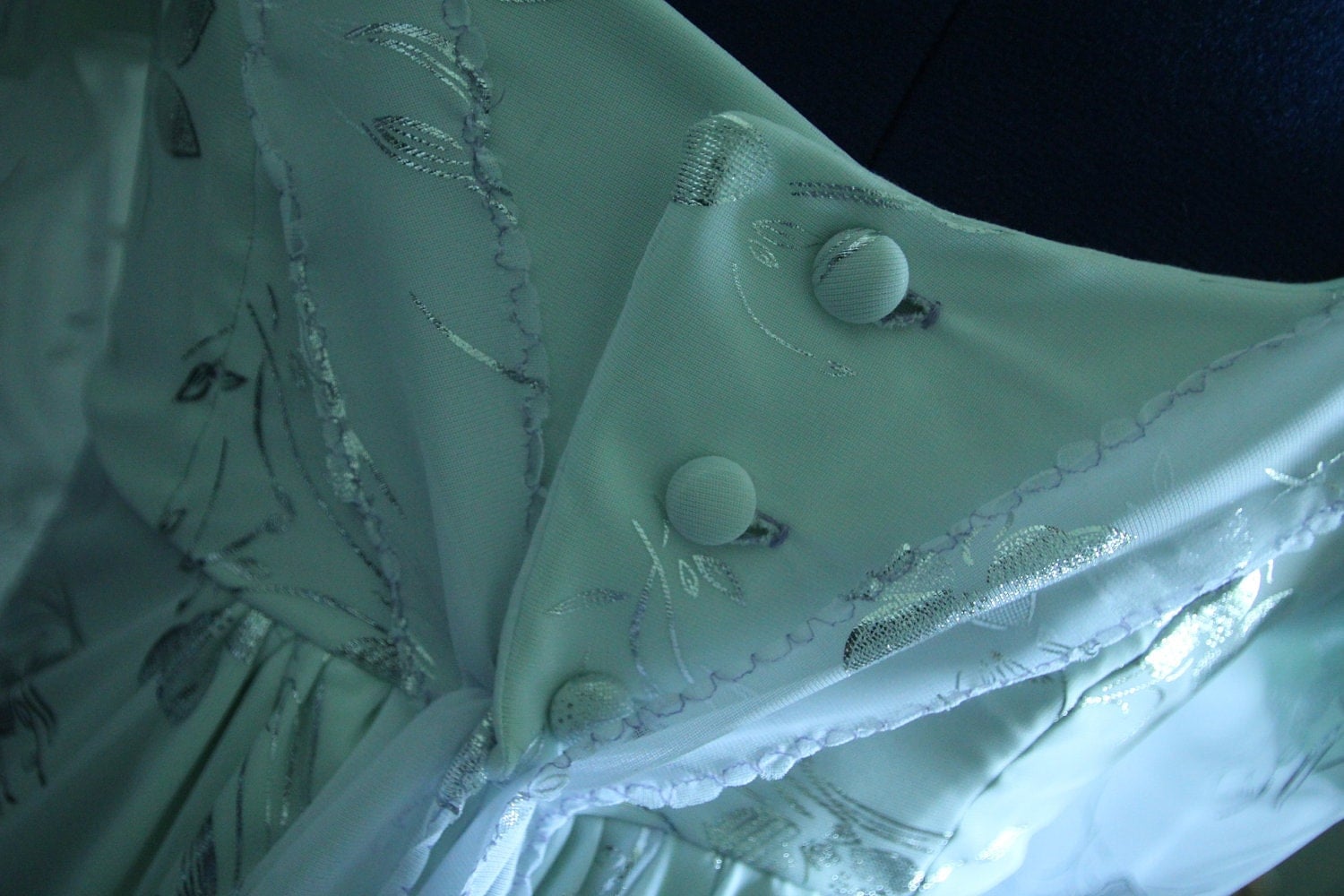 Overall I was very pleased with the outcome and decided to make the dress a permanent addition to the custom options on my shop.
Darby